When we are young, in "early" ages, certainly this question does not arise because generally we all have healthy head, with thick and dense hair. We don't even realize its advantages because it is so natural and we are so accustomed to them. We can have long or short hair, always the most modern cuts. The important thing is, that we decide about this.
The style of our hair is chosen mainly from newspapers, fashion magazines. Fashion is constantly changing and it is always presented by the celebrities. We often want to see in the mirror the hairstyle or the exact haircut of our favorite actor, favorite singer or favorite athlete and this usually depends only on the skill of our hairdresser or barber. Nowadays these people are more than hairdressers, we could even say that they are artists.
What happens when comes the age, when the hair loses its density?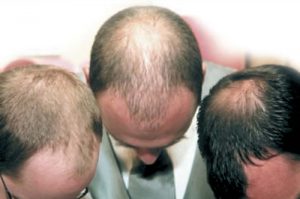 We're not talking about the baldness right now, we just lost a certain amount of hair and the density is no longer the same. Unfortunately in this case the options are also limited and we can no longer decide as we want about our hairstyle, as we were able to decide before, because we get used to the new situation.
Of course there is a group that tolerates it well and then there are those who do not tolerate it or they tolerate it less. We can conclude that this is because the thair density affects the appearance and the appearance affects the self confidence which affects our mood as well.
But do we really have to adopt this situation?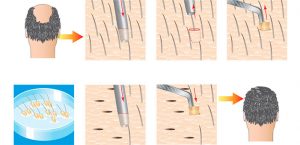 Not necessarily! We can start using from the special shampoos to the different hair growth agents but finally one realizes that this is nothing but waste of time and money, a lot of money and a lot of time! Luckily there are people who tried a different thing and each of them can prove that there is a solution that is permanent, which is very fast, efficient and very impressive, that almost immediately returns a hair density, which is identical to the original density. This solution is the hair transplant or graft. Since we are not talking about extreme cases, with the transplant of 2,500 – 6,000 hairs, an amount that almost surely many can afford, they do wonders! This is the solution that we offer in our hair grafting clinic in Hungary, for a very economic price to all. The interest is continuous, which is understandable, because those who have already visited us know that here you save a very important amount of money, while you receive the best quality of hair grafting due that our clinic is the only one in Europe that offers the Hair transplant with the FUE2 SAFE System.
How to increase hair volume & how to boost hair growth
More hair density with more hair volume. In the page of BEFORE AND AFTER you find several cases of hair transplantation, from the density increase to cases almost completely bald. What is common among them is the outstanding result and that all the treatment has been done in our clinic. These patients were committed to contribute their photographs to present these excellent results of hair restoration.
We hope we have been able to help. For more information, appointments or quotations please contact our clinic in Budapest. 
Hair Transplantation Clinic – Specialist in Hair Implants & Graft
Email: hair@laportabp.net
Tel: +36 30 299 0769 (HU)
Tel: +44 7448 155215 (GB)
Tel: +353 85 777 58 57 (IE)

Mentés
Mentés
Mentés
Mentés
Mentés